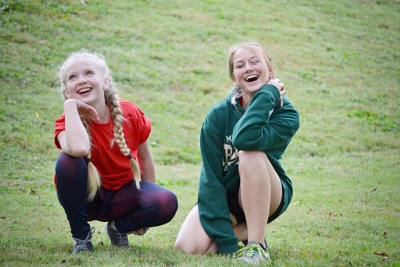 Windows On Waldorf Tour
Windows On Waldorf tours provide an opportunity to see our education come alive. Adults only (unless indicated for adults with children*) are invited to hear a general overview of Waldorf education, observe classes, view student work, and learn more about Linden Waldorf School, the only Waldorf school in Tennessee. Tours are held on 9/25, 10/16, 10/30, 11/20, 12/4, *12/18, 1/23, 2/5, 2/19, 3/11, 4/8, *4/22. Register here.
Experience Waldorf Day
How'd you like to engage both sides of your brain in an intricate form drawing? Has your inner mathematician ever itched to construct a dodecahedron from scratch? Try your hand at these and other intriguing activities at Experience Waldorf Day, held on our campus. It's our way of sharing with adults all the academic fun our students have every day. You'll start with refreshments on February 1, 2020, at 9:00 a.m., then marvel at a morning of mathematics, language arts, woodworking, movement, and more, ending at noon. Come see why our children come home from school brimming with enthusiasm to learn! Call (615) 354-0270 x31 For information click here, or call 615.354.0270.
Private School Fair
To afford families the opportunity of meeting us for an informal chat off campus, Linden Waldorf School participates in the Nashville Private Schools Fair. It takes place Sunday, September 22, 2019, at Top Golf's THE COWAN event center on Sunday, from 1:00 to 4:00 PM, with free parking. We look forward to meeting you there!