. . . Been inspired to be lifelong learners!
By eighth grade our students will have …


enrollment sEASON IS HERE
Linden Waldorf School is now accepting applications for the 2018-2019 school year.
Serving Early Childhood through 8th Grade.
DON'T MISS THIS!
2/7 Windows On Waldorf tour (1/17 WOW has been cancelled.)
1/19 Variety Show! Tickets here.
1/26 Geography Fair 6th,7th,8th
2/2 Candlemas children's festival
* * * SCHOOL CLOSURE * * *
Wednesday, January 17 - Linden Waldorf School will be closed due to extreme low temperatures and icy road conditions. The 1/17 Windows On Waldorf has been cancelled. Stay safe, everyone!

Waldorf 100


PENPAL GREETINGS FROM AROUND THE WORLD​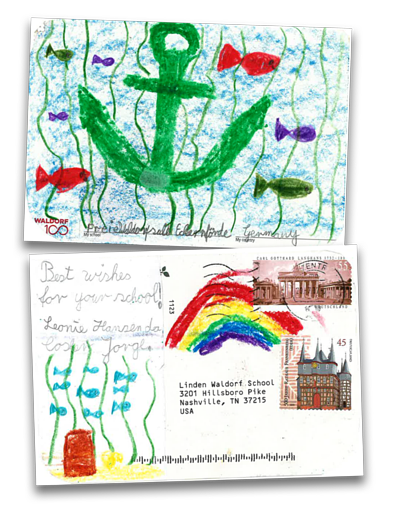 The best way to learn about us is to visit
2018-2019 Enrollment is now open!